My hubby and I are on the hunt for 2 dressers for our room. We realized that in almost 25 years of marriage we've never bought any new furniture for our bedroom. Up till now it's been antiques found on the cheap, seconds from family or a couple of home builds. Not that there's anything wrong with that! Nope, it's just that both of our dressers are at the end of their life, mine with sticky drawers and loose handles, my hubby's has no storage and drawers that create sawdust with every movement.
Here is my hubby's
It's more of a sideboard than dresser.
Here's mine
A garage sale find that is pretty but needs a graceful retirement, not every day usage.
We've gone to local stores and found that the only way to get a dresser is to take the flimsy one in stock or to order and hope for the best. Not my style. I want quality, something to last me the rest of my life. We are talking to 2 custom wood workers and we hope to find something like this: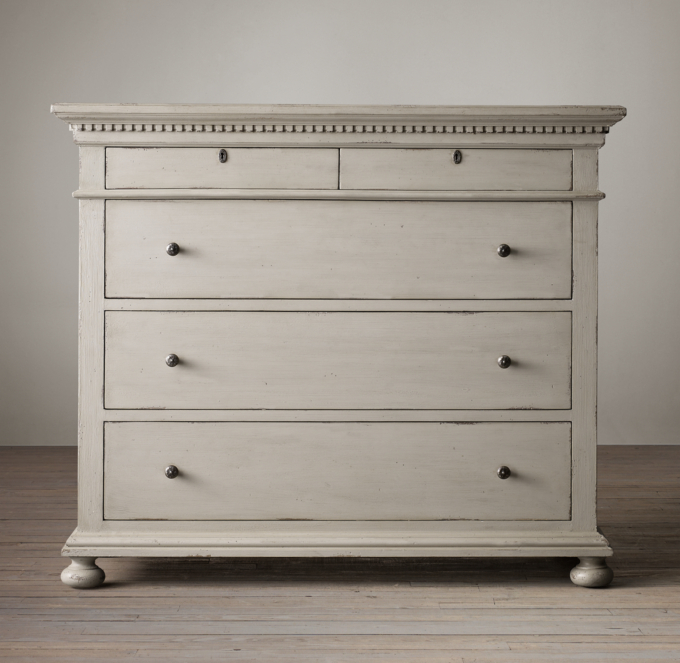 https://www.restorationhardware.com/catalog/product/product.jsp?productId=prod2470053&categoryId=cat1536015
It starts at $1700 us so that's a little steep when we need two. Hoping to give a local builder our business if they can come up with a better price.